Primaverde: clean and safe way to work
PrimaCover, Permafix, Curtain Wall and FugenMeister

Work cleanly and safely with Primaverde
Repair costs lead to arguments and delays. Primaverde BV has products for clean and safe working such as non-woven coverings, protective film, temporary shielding systems and clever joint tools.
Primaverde is active in various industries such as construction and renovation, the painting sector, removals and industry. We supply our products through ironmongery and hardware wholesalers, professional building centres and paint outlets.
Primaverde brands
Primaverde brands stand out for their reliability and innovation. Names you'll certainly have heard of include: Permafix covering materials, Permafix tapes, Floorguard covering materials, PrimaCover covering film, Curtain-Wall dust barriers and FugenMeister indispensable joint tools. These products and systems prove their worth day after day.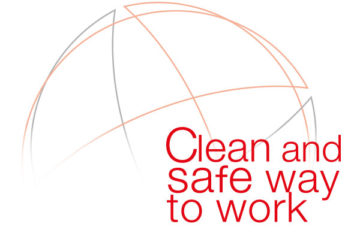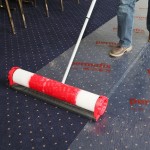 PrimaCover Carpet
PrimaCover Carpet is a self-adhesive covering film for protecting textile floor coverings.
PrimaCover Carpet provides excellent protection
This strong, self-adhesive, water-tight film keeps carpet safe. It is easy (no tape!) to lay on floors and stairs. PrimaCover Carpet is suitable for all known types of existing flooring, can be removed easily and leaves no sticky residue. Use the PrimaCover Dispenser to lay PrimaCover Carpet super fast and accurately. It can even be used on stairs.
Actueel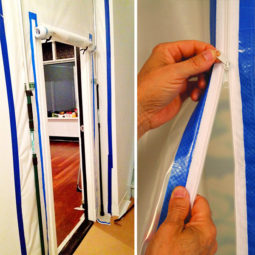 The Curtain-Wall fabric door is specially designed to prevent the spread of dust and dirt through doorways. Curtain-Door Kit (part number 4CD ) is a telescopic system with two zip…
Stay informed on our latest news!