Primaverde as supplier
Reliable in sales strategy, brand strategy and support
Primaverde as supplier
Primaverde BV supplies only via established distribution channels. Its products are not made available through direct selling. Our brands are available from ironmongery and hardware wholesalers, professional building centres and paint outlets in the Netherlands, Belgium and Luxembourg. There, consumers can find not just the products but also the right advice.
Reliable supplier
Primaverde is an extremely reliable supplier. You and your customers will see that in terms of the quality of the products, the reliable distribution system and the agreements we always endeavour to keep. Our sales team is enthusiastic and knowledgeable. We carefully consider strategy and brand policy, and how we can support our distributors and wholesalers as much as possible.
Multiple brands under one roof
Primaverde BV combines multiple brands under one roof. This is ideal for wholesalers and distributors who want to limit the number of suppliers and who expect solid support and cooperation when it comes to protective products and tools. Clever products for clean and safe working. Sectors where Primaverde is active include: building, renovation, paintshops, facility support, project design, industry and automotive.
Some of our brands: PrimaCover, Ram Board, Curtain-Wall, Permafix and FugenMeister.
Private label – your own brand
Primaverde can make many products such as covering materials just for you, on the basis of customer requirements, with and without personalisation. What about having your own brand (private label), with the materials supplied in accordance with your specifications and with your own printing? Find out about the possibilities.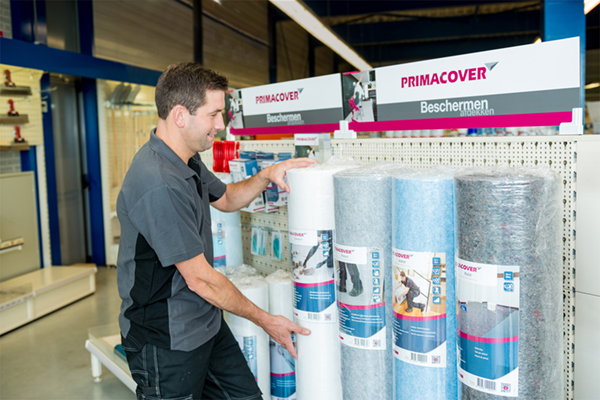 Primaverde is looking to expand its network of distributors/wholesalers in various sectors for both existing and new brands.
Will you be the new dealer for our brands? Of course this will include the right support for your customers. Welcome to Primaverde! Feel free to make an appointment, without obligation. You'll find our contact details here. We look forward to seeing you!